Basil Fried Egg
Published in , 2020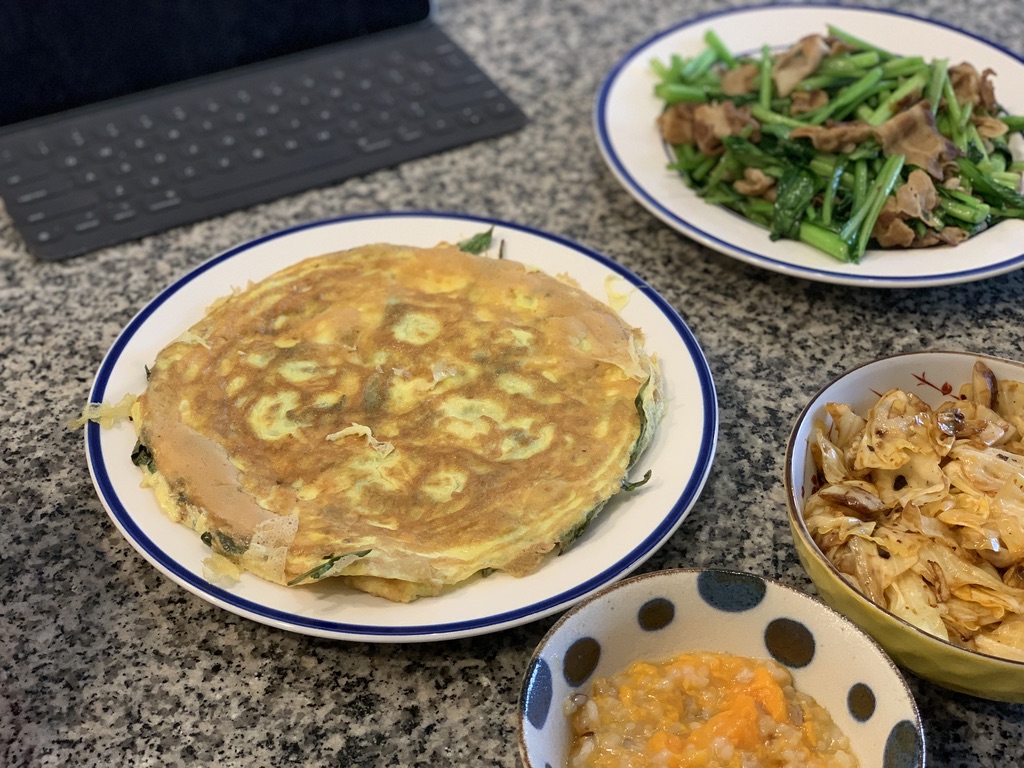 The key to fluffy fried egg (according to America's Test Kitchen) is salt and nothing else.
Whisp 5 eggs and 1/2 tsp salt thoroughly until airy. Remove the basil stem and add to the egg mixture. Heat up at least 2 tbsp oil in a pan until bubbles start forming around to a chopstick that you stick in. Scoop up as much hot oil as possible, pour the egg mixture in the pan, and pour the hot oil on the egg mixture. Put the lid on and fry with medium heat until only the very top layer of the egg is still runny. Shake the pan to separate the egg and the pan. Flip the egg with the help of a plate and continue frying until both sides are golden brown.
Pro-tips: if you do the "pour oil on egg mixture" step fast engouh, you'll get a satisfying bubbling from the egg mixture heating up to the hot oil.