Beef Bourguignon
Published in , 2020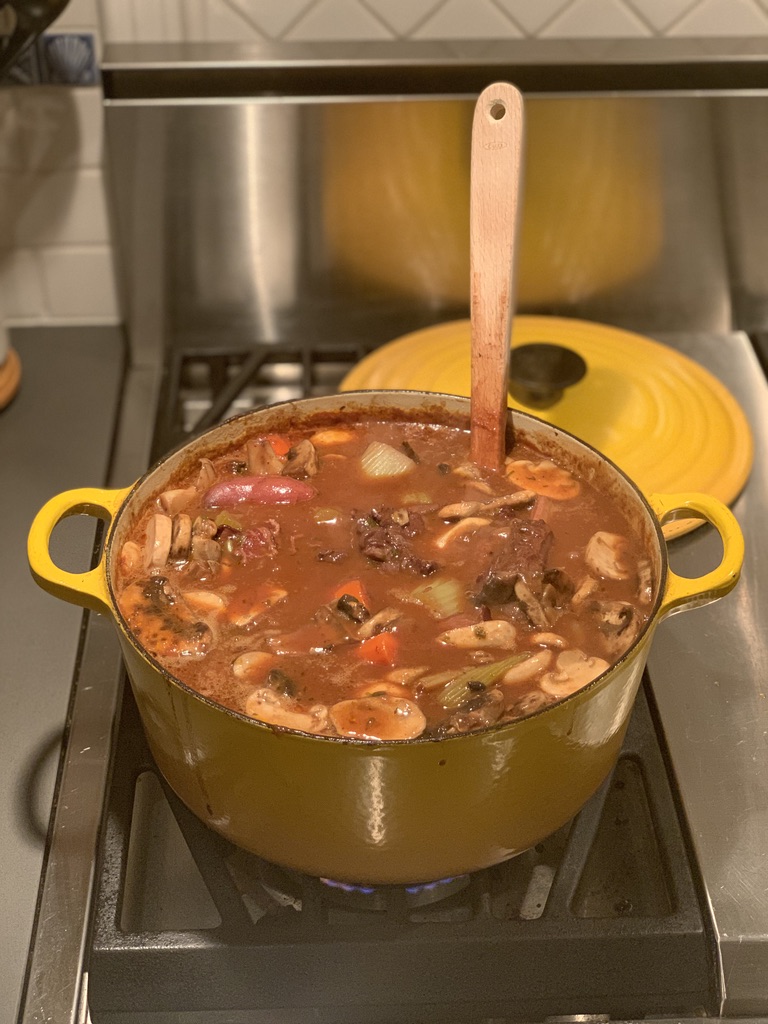 I was following a self-proclaimed Julia Child recipe I found on the Internet. I'm quite afraid of commenting on such a classical dish, so I'll just list a few (very humble) thoughts:
To reduce cleaning hassle, brown the beef before the bacon to avoid burning.
Onion gives lots of water, so brown the garlic and remove it from heat before browning the onions.
Don't be greedy with the roux: it needs to be just the right amount.
I personally cannot taste the difference between dried thyme and fresh thyme.
Beef broth is optional. Water would be just fine.
Pearl onions should be optional.